The dual state brackets for this weekend in Enid have been released and here they are!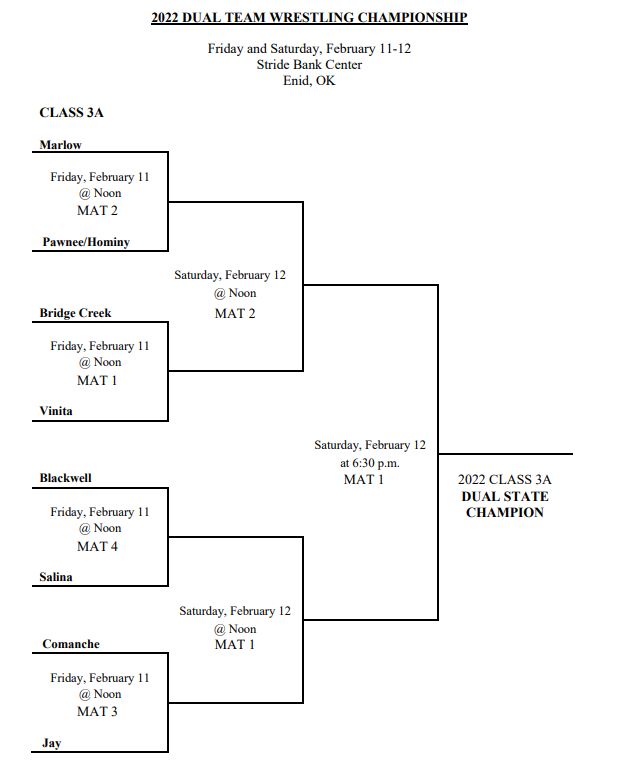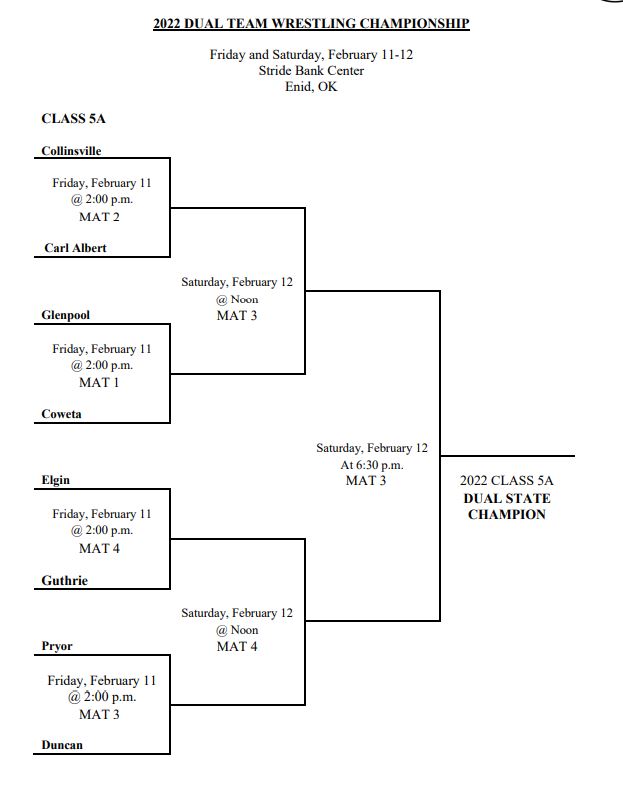 The Dual State Wrestling Tournament will be held February 11-12, 2022, at Stride Bank Center, Enid, OK.
The quarterfinals will be wrestled on Friday February 11, 2022.
3A at 12:00 p.m.
5A at 2:00 p.m.
4A at 4:00 p.m.
6A at 6:00 p.m.
The semi-finals and finals will be wrestled on Saturday February 12, 2022.
3A-5A semi-finals at 12:00 p.m.
4A-6A semi-finals at 2:00 p.m.
3A-4A-5A-6A finals at 6:30 p.m
Check out Mark Kirk's in-depth preview below.
Dual State Teams and Records updated | Rokfin